Facelift After Weight Loss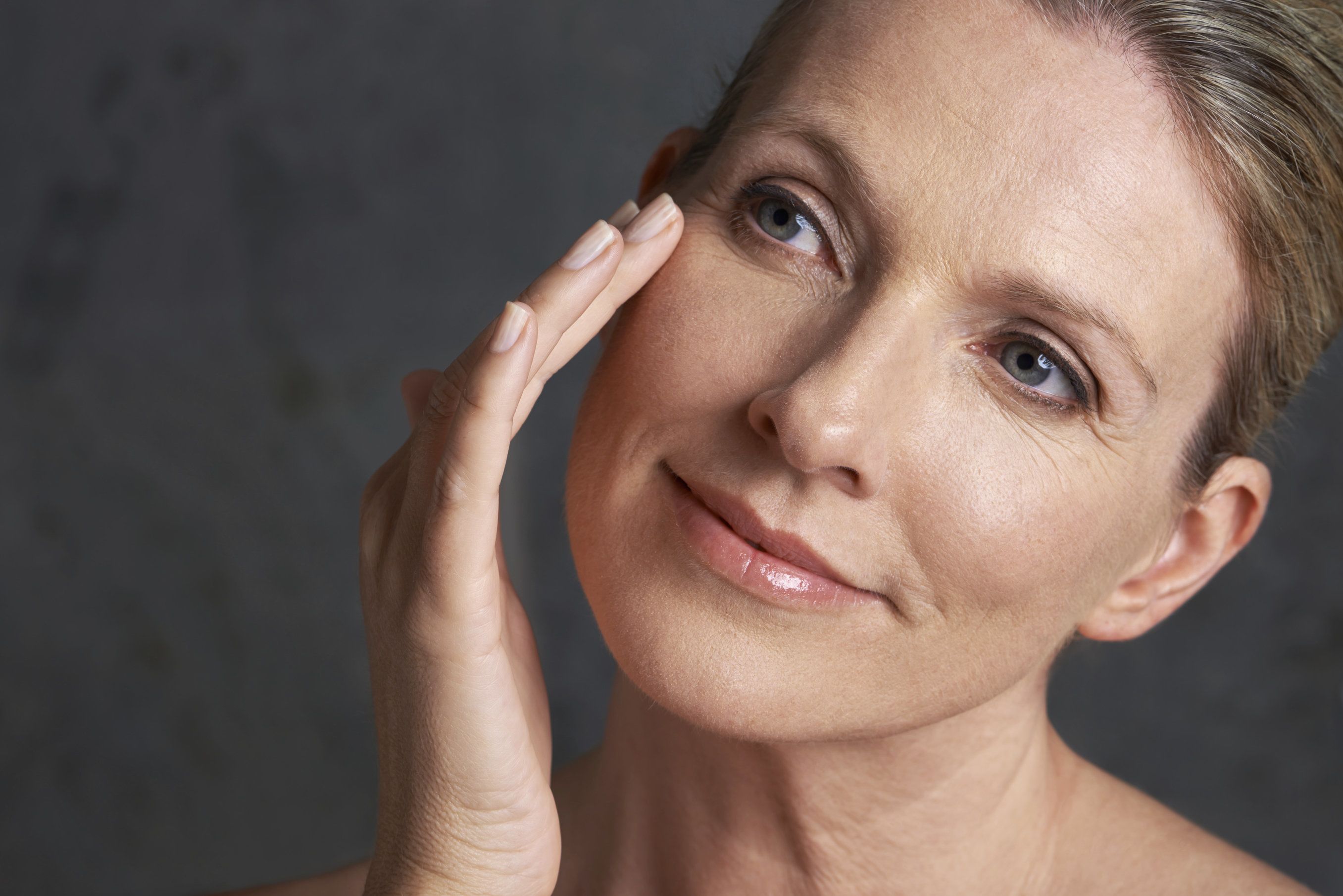 Losing weight can be a struggle. It takes effort and commitment to significant lifestyle changes. As weight is lost, it is rewarding to see positive changes in the body, including slimmer and more toned contours. Unfortunately, there may also be negative aesthetic side effects of weight loss, especially if someone loses a substantial amount of weight.
Following extreme weight loss it is not uncommon for the face to appear hollow and for facial skin to be loose. Dr. David A. Sherris can perform a facelift to tighten facial skin. A facelift after weight loss gives our Buffalo, NY, patients a more refreshed and youthful appearance, allowing them to fully enjoy the results of their weight loss.
Weight Loss and its Effect on Facial Features
While weight loss can make the body look and feel better, it often makes the face appear older. The more weight that a person loses, the more likely they are to notice that facial features look less defined and the skin appears looser or saggy.
The reason that weight loss has such a dramatic impact on facial features is because facial fat loss is already part of the natural aging process. As people get older, they are likely to notice that the face hollows out and the skin along the face and neck begins to drop, this is because fat cells and collagen are being depleted. Weight loss speeds that process up, so that people may look significantly older than their actual age after losing a substantial amount of weight.
Facelift Treatment
A facelift can dramatically improve the appearance of the skin and facial features after weight loss. A traditional facelift addresses the lower two-thirds of the face, so it essentially lifts and tightens the skin from the cheeks down to the chin and neck.
During a facelift procedure, excess skin is removed and remaining skin is repositioned so that it sits in a higher and more natural position. The underlying facial muscles are also tightened, so that the face appears firmer and smoother without creating an unnatural windswept appearance. Facelift surgery can address many of the most common aesthetic concerns following weight loss, including:
Loose jowls
Double chin
Sagging cheeks
Deep nasolabial folds (marionette lines)
Enhancing Facelift Results
A facelift alone does a lot to enhance the facial features and restore a more rejuvenated appearance. However, when weight loss is severe, our Buffalo patients may need a little more help. Weight loss can deplete facial fat cells so that the face appears hollowed out, or lacking of definition. If a facelift cannot restore facial volume the way a patient desires, the procedure can be enhanced by the addition of facial implants or facial fillers. Each of these allows Dr. Sherris to target specific areas, like the cheeks or chin, to add further volume and definition.
Contact Us
If loose, saggy skin is preventing you from feeling confident and attractive after substantial weight loss, you should consider whether a facelift is right for you. To discuss this procedure with facial plastic surgeon David A. Sherris, send us a message online, or call (716) 884-5102 and schedule a consultation at our Buffalo clinic.
Related to This