Rhinoplasty Bruising Timeline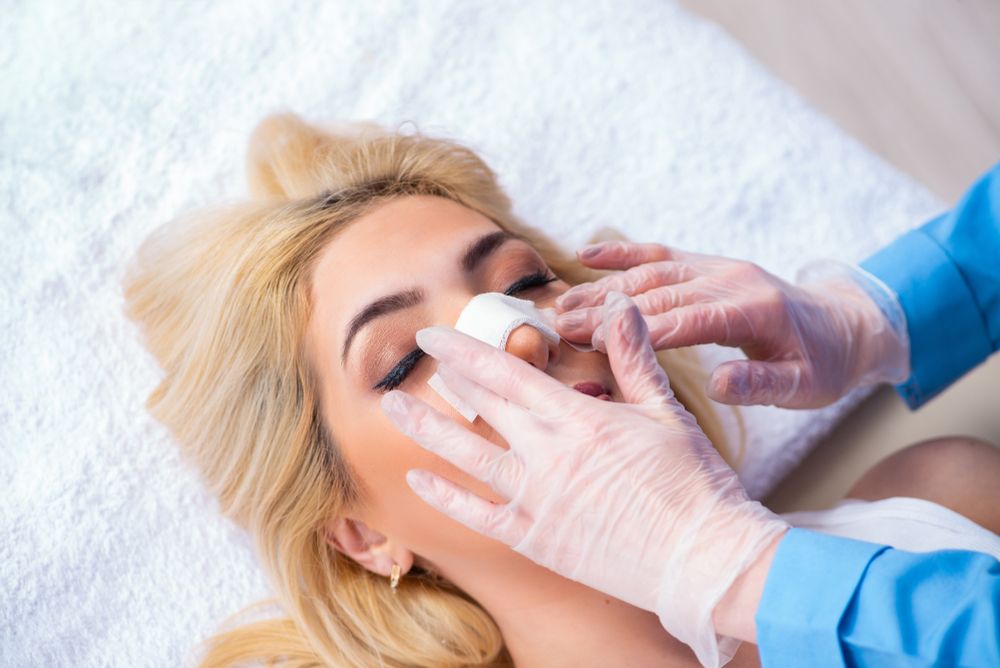 Like any plastic surgery procedure, rhinoplasty is accompanied by postoperative side effects, including discomfort, swelling, and bruising. These side effects are temporary and should diminish over time. Dr. David A. Sherris discusses the rhinoplasty bruising timeline so patients can know what to expect during recovery at our Buffalo, NY, practice. Our team also offers tips and tricks for reducing bruising and accelerating healing.
How Much Will I Bruise?
Because each patient is unique, the amount of bruising can vary. While some individuals barely notice bruising, others may find they have developed substantial discoloration in the surgical area. There are also several other factors that can affect the extent of bruising, including:
Complexity of the rhinoplasty procedure
Type of technique used by your plastic surgeon
Your body's healing capacity
Certain medications
Tobacco use
Willingness to follow recommended postoperative guidelines
How Long Will Bruising Last?
On average, most patients who undergo rhinoplasty at our Buffalo, NY, practice can expect any bruising to last for about seven to 10 days. Discoloration typically develops just underneath the eyes and will diminish right around the same time that routine activities are resumed.
Keep in mind that swelling is also a perfectly normal aspect of healing after rhinoplasty. Most patients notice that swelling subsides in about two weeks. Residual inflammation may take a bit longer to resolve.
Tips for Reducing Bruising following Rhinoplasty
While bruising cannot be completely avoided, there are several steps you can take to reduce the risk. For example:
Avoid blood-thinning medications. Certain over-the-counter medications – such as ibuprofen and naproxen – can thin the blood and increase the risk of bruising. If you take prescription blood thinners, talk to your doctor about temporarily discontinuing them prior to rhinoplasty.
Avoid certain supplements. There are also certain vitamins and minerals that can leave you more prone to bruising. Be sure to tell your doctor about any supplements you are currently taking.
Do not use tobacco products. Do not smoke for several weeks before and after your rhinoplasty. Smoking impedes the natural healing process and can lead to complications. If you are thinking about quitting, now is a good time.
Apply cold compresses. When used within the first 24 hours, cold compresses can potentially reduce swelling and bruising.
Keep the head elevated. We recommend sleeping in a recliner or propped up on pillows for the first week or two after rhinoplasty. This keeps blood from pooling, and can consequently reduce swelling and bruising.
Follow all postoperative instructions. Dr. Sherris will provide you with specific post-surgical instructions. It is important to follow these precisely for a successful recovery.
Be patient. Give your body ample time to heal after cosmetic surgery. Swelling and bruising are normal, but these side effects will not last for long. Soon you will be able to enjoy your new, enhanced appearance.
Contact Our Practice for More Information
Are you considering rhinoplasty? Perhaps you recently underwent the procedure. Bruising does not always occur, but it is a natural part of the healing process. To learn more, talk to one of our knowledgeable team members. To schedule an appointment at our Buffalo, NY, practice, contact us online or call us at (716) 884-5102.
Related to This