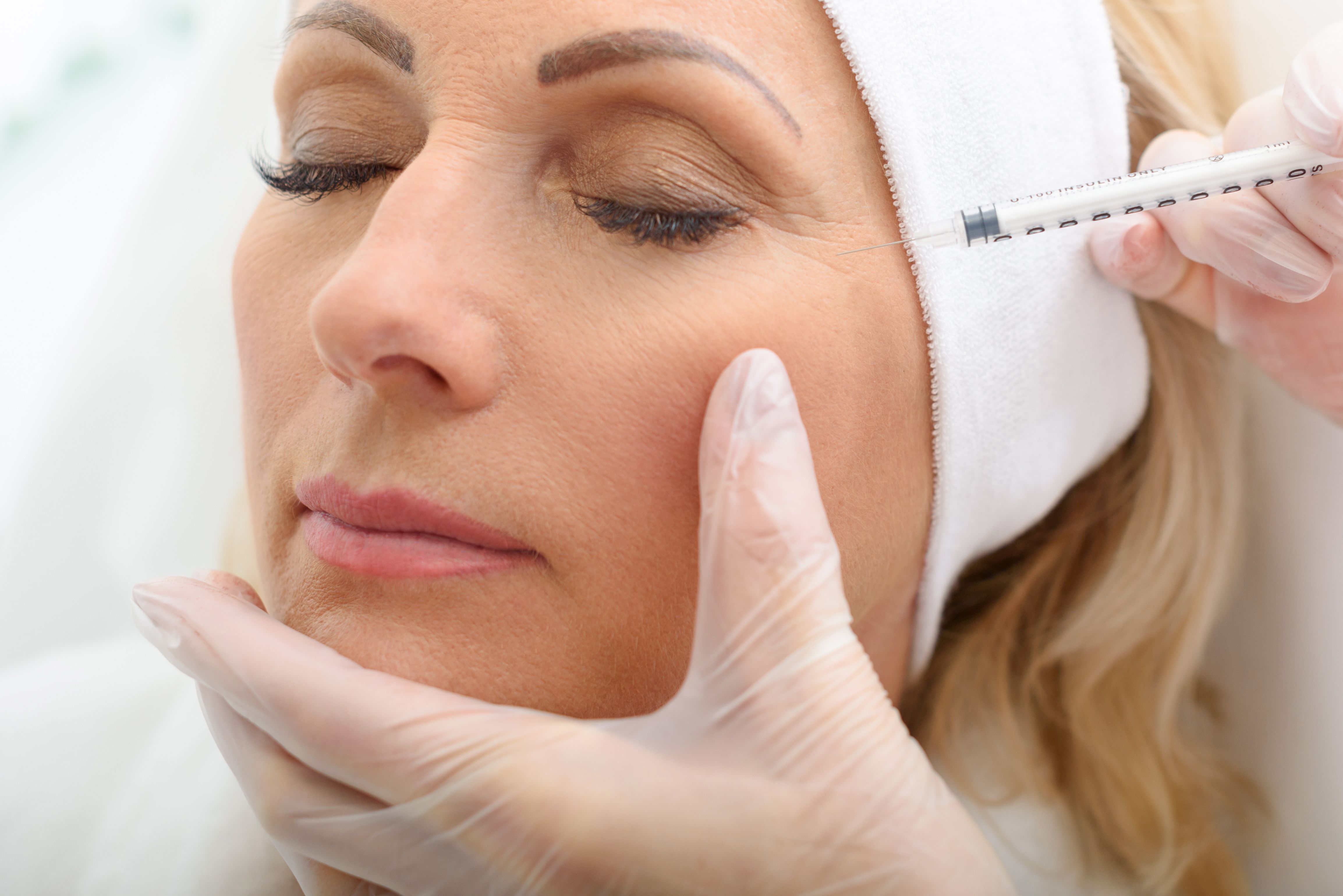 Your facial skin is often the first part of the body to show signs of aging, primarily because it is continually exposed to harsh environmental elements. Fine lines and wrinkles can make a person look older than their age. Cosmetic treatment can diminish the appearance of wrinkles and restore a more youthful appearance.
Dysport and BOTOX® Cosmetic temporarily paralyze facial muscles to virtually eliminate wrinkles. While these treatments are remarkably similar, there are some differences that should be noted as you consider Botox vs. Dysport. Facial plastic surgeon David A. Sherris explains how these differences determine whether his Buffalo, NY, patients are better suited for one cosmetic injectable over the other.
How Do Botox and Dysport Work?
Botox and Dysport both contain the same active ingredient - a diluted version of Botulinum Type A. When botulinum is injected in this form, it blocks signals that are sent from the nerves to the facial muscles. Essentially, this paralyzes the facial muscles and prevents them from contracting. Muscle contractions are responsible for a large portion of facial wrinkles, including crow's feet, frown lines, and forehead creases. As Botox and Dysport take effect, fine lines and wrinkles soften significantly, so that the skin looks smoother and younger.
What Is Treatment Like?
Botox and Dysport are both cosmetic injectables. Regardless of which product is being used, treatment is virtually identical. To begin treatment, Dr. Sherris numbs the skin with a topical anesthetic cream. Once that has taken effect, he administers a series of strategically placed injections around the treatment site. The one small difference between receiving Botox injections and Dysport injections is that Dysport injections are sometimes placed a little deeper. Completing treatment with Botox or Dysport generally takes about 30 minutes, making it a fast and easy way to eliminate wrinkles.
Botox and Dysport Side Effects
Since Botox and Dysport share the same primary ingredient and the same treatment technique, the potential side effects of each are the same, which include:
Minor irritation at injection sites
Mild bruising
Inflammation around the treatment site
Headache
If side effects develop they should be minor and short lived. Most of our Buffalo patients are completely free of side effects within a few hours or a few days after treatment.
How Long Do Botox and Dysport Results Last?
The results of Botox and Dysport treatment are also similar. On average Dysport results last between three and four months. Botox results also last up to four months, on average. However, in some cases Botox results can last for six months. Botox results tend to last longer when the treatment site is smaller, like around the eyes and lips. Both Botox and Dysport treatment can be repeated as necessary to maintain results.
Which Is Right For Me?
With so many similarities between Botox and Dysport, Dr. Sherris advises his Buffalo patients on which product may be right for them based on their specific needs. The biggest difference between Botox and Dysport is that Dysport is more diluted than Botox, and it spreads faster. For these reasons Dysport tends to be a good option for larger treatment areas, such as the forehead, while Botox is ideal for smaller areas.
Contact Us
Don't let fine lines and facial wrinkles make you look older than you feel. To find out how cosmetic injectables can restore smoother and more youthful looking facial skin, contact our plastic surgery practice online, or call (716) 884-5102 to schedule a consultation with Dr. David A. Sherris.
Related to This